The PITI Mission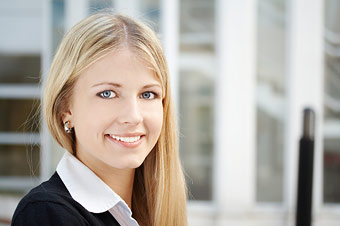 The mission of the Private Investigator Training Institute is to educate and prepare students for employment in the investigative fields..
PITI offers a distance learning curriculum for several majors. Distance education, or distance learning, is a field of education that focuses on the pedagogy andragogy, technology, and instructional systems design that aim to deliver education to students who are not physically "on site". Rather than attending courses in person, students may communicate at times of their own choosing by exchanging electronic media, or through technology that allows them to communicate in real time.
Flexibility
PITI's online classroom environment is asynchronous, meaning you can participate when it's convenient for you within an assigned period. Weekly discussion topics, required readings, and assignments will all be listed in the online syllabus provided by your instructor.
Access
Many of PITI's programs use a Personal Start Page that offers central access to your courses, student information, and support services. You can log in to your course through a Web browser on any computer anywhere.
You'll have a syllabus that includes
Learning objectives
An assignment schedule
Instructor contact information
Course and college policies, including grading criteria
Information on how to submit assignments
Links to electronic course resources, such as online readings
Titles of books you will need to purchase via PITI's bookstore
Exchanging Ideas
Once you're logged in to the online learning environment, you can read postings from your classmates and faculty member and add to the discussions. All students are required to participate, so you'll get a broad range of perspectives.
The flow of online dialogue is preserved so that you can retrace the conversation. This exchange of diverse ideas, perspectives, and experiences with peers around the world will give you new insights that you can apply directly to your profession.
You may also take quizzes, tests, or exams online. These often open and close at predetermined times and require you to complete them in a set amount of time.
Online classrooms include
Drop box: For submitting assignments to your instructor
Chat: For real-time communication with classmates
Grade book: To view your grades and check your progress
As you learn, you'll also be supported by comprehensive college services.
Time Commitment
To get the most from your studies, you should dedicate blocks of time to your program. Students report that they spend 15 to 20 hours a week per course on readings, assignments, research projects, and online discussions.
Some courses require that you log in a specific number of times a week. However, you have the flexibility to choose what times you log in and what blocks of time you set aside for your studies.
For tips on balancing work, family, and education, contact info@pitraininginstituteonline.com.
Depending on your program, online courses are offered in
16-week semesters (some with consecutive 8-week courses)
12-week quarters (some with consecutive 6-week courses)
Courses have defined start and completion dates. You'll typically have about one week off between semesters or quarters.
Some Masters programs use an individualized research curriculum that has more general completion guidelines.
Start dates are offered throughout the year so that you can begin your program when it's convenient for you.
Contact info@pitraininginstituteonline.com for more information about start dates and course calendars for your program.
Technology Requirements
To ensure your success, you should be proficient using email, the Internet, and common software, such as word processing programs.
General technology requirements include
Windows ME/2000/XP or Mac OS X
128MB of RAM
2GB hard drive
DVD drive
Microsoft Word
Adobe Acrobat Reader
Antivirus software
Internet service provider
Web browser (Internet Explorer 6.0, Netscape 8.1, or Firefox 1.5)
Email
Throughout your program, you'll receive technical assistance and support in the online programs from PITI's online concierges.
Find out how PITI will help you prepare for online learning. Contact admissions@pitraininginstituteonline.com.