F. A. Torres   Woodland Hills, Ca.
I found the course to be relatively informative, with lots of industry insights, practical knowledge and techniques. I took a more expensive course at a City College but it was lacking in current and up to date content. Thanks PITI for all your help! 
P.S. Thank you for the job, not only was I a student, but now I teach classes online for PITI.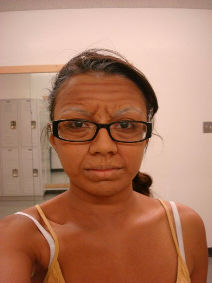 J. Marinoff   North Hollywood, Ca.
Within a few days of finishing the course at PITI, I got my first job doing some undercover work. 
So how do I look?
News
Update from J. Marinoff 
November 17, 2013




Hi PITI just giving you an update thanks to you I
will be taking my PI test in a few months and I just got a job starting at 85,900.00 a year! Thank you so much PITI and you Mr. Moreno.




PITI Online Campus Launched
October 11, 2008




PITI launched the Online Campus in 2008 with 10 courses and 180 students. Today, the Online Campus offers more than 60 courses and 10 Certification Programs with more than 1,200 students taking our online courses each year.
Why Us
Raising The Standards
The Private Investigator Training Institute is dedicated to the training and education of men and women for successful careers in the private and professional investigative field. 
The Institute offers its students a real world atmosphere of personalized attention. 
The faculty and staff of the Private Investigator Training Institute know that each and every student is a unique individual entitled to respect and recognition for their life changing efforts. Professional Instructors will train you in Surveillance, Interviewing, Fraud Investigation, Skip-tracing and Criminal Investigation.